Hårdt vand
Vand med indhold af calcium og magnesium er med til at gøre vandet hårdt. Jo mere calcium og magnesium der er i vandet, jo hårdere er vandet. Det hårde vand kan resultere i kalkophobninger og i sidste ende gøre skade på husets installationer.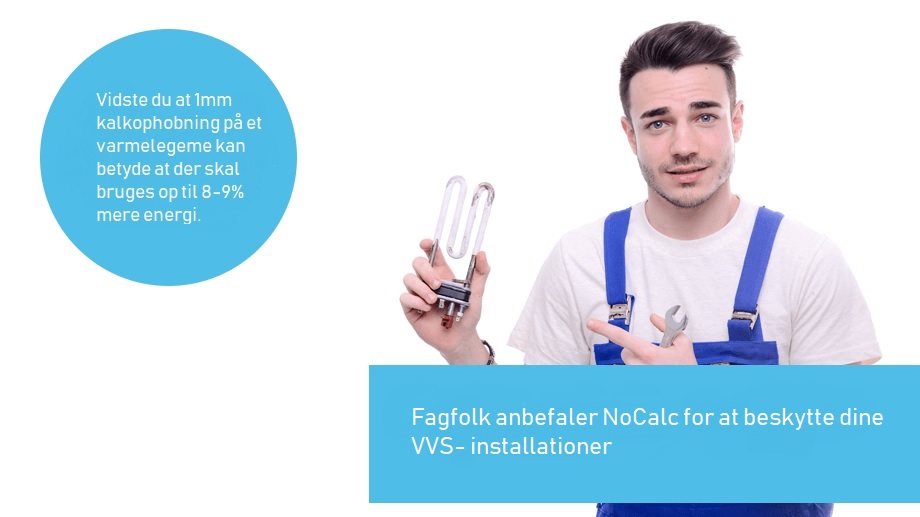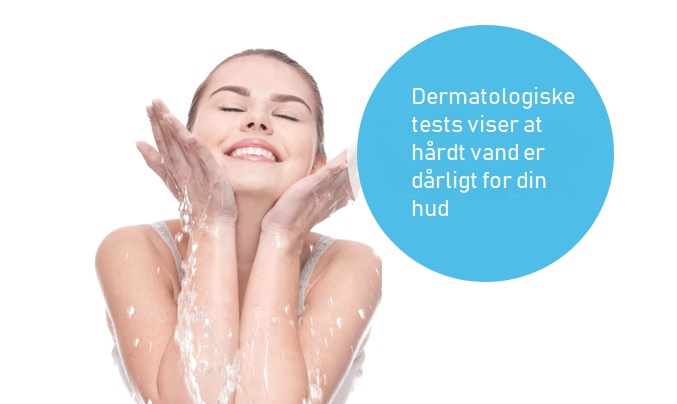 Højt indhold af calcium i vandet kan forårsage eller forværre hudirritation.
Kun fordelene ved calcium med NoCalc
Calcium og magnesium er vigtige mineraler kroppen skal bruge for at have et optimalt helbred. Calcium indtaget kommer bl.a. fra vores drikkevand, derfor er det vigtigt ikke at fjerne calcium fra sit drikkevand. De seneste år har vi i Danmark haft stor fokus på blødgøringsanlæg med salt, som bl.a. fjerner både magnesium og calcium fra drikkevandet. Dette kan have indflydelse på kroppens tilstand, da vi mister indtaget af de vigtige mineraler. (Blødgøringsanlæg var indtil 2016 forbudt at anvende i private husstande) Med NoCalc kan du nu få lækkert drikkevand, hvor mineralerne forbliver i vandet. NoCalc ændrer ikke på vandets struktur og hårdhed, den indkapsler ganske enkelt blot calcium og magnesium. Mineralerne vil blive opløst og optaget i kroppen på vanlig vis, så snart vandet er indtaget.